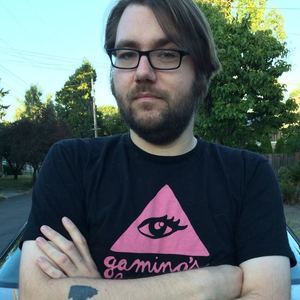 Gary Butterfield
Co-Host of Days of Future Cast
Gary Butterfield is a podcaster, musician, and author. He hosts several shows on the Duckfeed.tv network, and is the author of Souls of Darkness, a book that is very hard to explain.
Gary Butterfield has hosted 351 Episodes.
November 19th, 2016 | Season 1 | 1 hr 28 mins

We finally learn how to time travel, learn to play banjo, and really discover Professor Xavier did 9/11 (take that, Bush).

October 22nd, 2016 | Season 1 | 1 hr 30 mins

In this episode we talk Morlocks, get covered in scorpions, question Wolverine's fishing skills, get a mutant discount on a mutant vacation, and destroy the X-Mansion.

October 8th, 2016 | Season 1 | 1 hr 36 mins

Welcome to Days of Future Cast! In this inaugural episode, Gary Butterfield and Jeremy Greer talk about the first four episodes of X-Men the Animated Series.