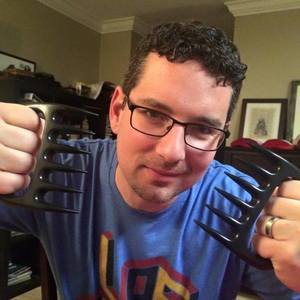 Jeremy Greer
Co-Host of Days of Future Cast
Jeremy Greer is the host of such shows as Don't Give Up Skeleton, a podcast about the Dark Souls community, and Dark Insight, a general gaming show. He is also a frequent contributor to Radio Free Mid-World.
Jeremy Greer has hosted 338 Episodes.
October 22nd, 2016 | Season 1 | 1 hr 30 mins

In this episode we talk Morlocks, get covered in scorpions, question Wolverine's fishing skills, get a mutant discount on a mutant vacation, and destroy the X-Mansion.

October 8th, 2016 | Season 1 | 1 hr 36 mins

Welcome to Days of Future Cast! In this inaugural episode, Gary Butterfield and Jeremy Greer talk about the first four episodes of X-Men the Animated Series.